Nowadays, we can find that there is a huge competition among the usage of crypto currency debit cards. Especially Ethereum (ETH) debit cards are on a high demand, while compared with the other crypto debit cards like Bitcoins (BTC), Litecoins (LTH), and DASH coins and so on. Due to such demands, various companies across the world are launching their ICOs (Initial coin offerings) day by day.
The major motto of this ICO launch is fund raising, which a process of increasing funds at an enough rate for running variety of projects. In previous article we have discussed about Best Bitcoin Debit Cards. Here we are going to discuss Best Ethereum, debit cards. A lot of crypto currency users are going for the following three different types of Ethereum debit cards, since they are having a high impact on raising funds:
Wirex: (Offers Cryptoback Like Cashback)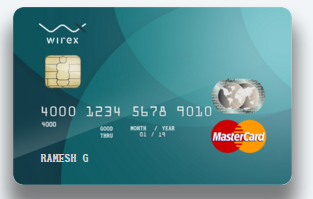 Wirex is the well known and the trusted cryptocurrency debit card. Wirex card is available in Vertucla and Physical form. These cards are powered by Wirex crypto wallet that means each card is linked with the wallet. Currently Wirex supporting more than 50 crypto coins including Ethereum. This card is accepted all over the world. There is no fee of exchanging cryptos into the wallet. Read full Wirex Review
UQUID
Uquid supports cryptocurrency payments in bitcoin and 80+ additional altcoins, including Ethereum, Ripple, Monero, Dash, Litecoin and many more. The wallet/debit card can be used in 3 different fiat currencies, including USD, EUR and GBP. Users can spend coins instantly as the transfers of amount from the wallet to the UQUID debit card  performed instantly at real time market rates. It provides both virtual and plastic cards.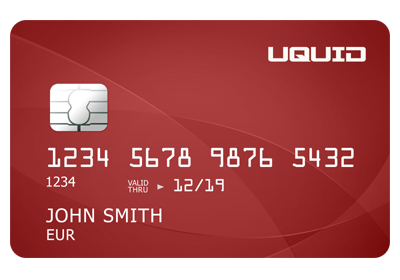 Targeted audience for UQUID are the unbanked population and travelers who wish to perform transfer in an easy, cheap and hassle-free way. You can use this card at retailers to top up mobiles, pharmacy or food, pay utility bills, purchase transportation ticket etc, just like a ordinary debit card. Users can also receive money in Uquid cards from PayPal, freelancing activities, gambling sites etc. One of the major advantage of UQUID over other debit card is its ATM withdrawals which is available at more than 34 million ATM machines around the globe.
SpectroCoin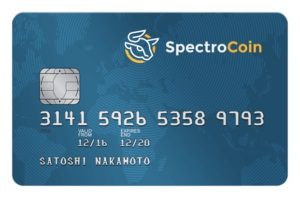 SpectroCoin offers prepaid/debit cards, which can be used with ATM or you can also use them for shopping around the world just like any other payment card. 
These cards are attached with SpectroCoin blockchain wallet so that funds will be loaded automatically with in your prepaid card instantly. These c
ards can be denominated in euros (EUR) and dollars (USD). You can deposit different crypto as well as fiat including BTC, ETH, XRP, and many others which will be instantly converted to supported coin for your card.
Paycent
Paycent is a global mobile crypto wallet that has been designed to be fully compatible with multiple cryptocurrencies including Bitcoin, Ethereum, LTC with high liquidity and seamless conversions into fiat and crypto assets.
Paycent also offers a debit card that is linked to their crypto mobile wallet.
TENX (Upcoming)
The first and topmost card among the three premium debit cards of Ethereum is the TENX. The reason is that it is a successful card with a great potential towards fund raising. The tokens of TENX are usually referred to as PAY tokens, which are available at a huge rate with a price of around 4 US Dollars ($4). In the future, tenx is planning to support some other crypto currencies, in addition to Ethereum.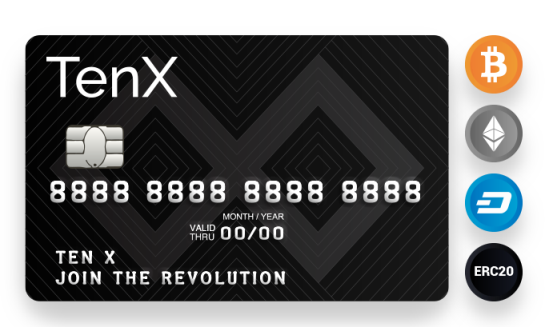 Unique features of TENX:
It is a highly demanded debit card with a high success rate in the crypto currency market.
The TENX ICO has been sold out in a quick manner.
Its application is being available widely in the crypto market, so that the users can buy and use it.
An attractive and appreciative feature of tenx is that it does not charge any fees for making transactions.
For each and every purchase of tenx tokens, this platform offers cash back of around 0.01% to its card holders (users). This cash back option eventually lead to a tremendous growth and development of this platform.
In addition to the cash back offer, it also provides several rewards for each and every transaction made across this platform.
SHAKEPAY
The ShakePay debit card support payments through Bitcoin, Ethereum and DASH. It's a streamlined, simple debit card that works surprisingly for how basic it looks. You can use it just like other normal debit. With ShakePay users simply send Ethereum or other supported coin to the card loading address and it gets converted into a fiat balance on market rates.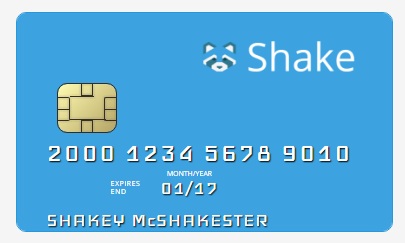 Issuing a ShakePay card costs $15, and a monthly maintenance fee of $1 is assessed. Loading fees for Bitcoin is %1, while fees for Dash and Ethereum are 3%.
MONACO
At the time of launch, Monaco did not supported all kinds of crypto currencies, but later on it has accepted one by one gradually. Initially it has accepted only ethereum and bitcoin, but now it accepts all types of crypto currencies available in the market.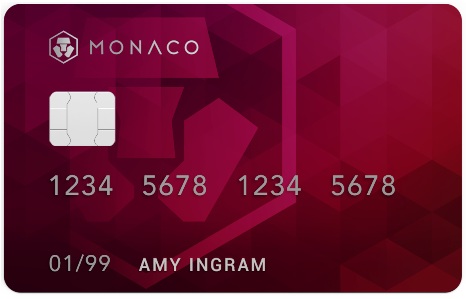 Unique features of Monaco:
Monaco application can be accessible even on mobile devices.
It provides various discounts and offers to its retailers.
Access and manage your funds
Make purchases with the Monaco card
Top up with bank transfer, debit/credit card, Bitcoin and Ether
Convert and send money
Up to 2% MCO cashback on all transactions
Block and unblock your Monaco card with a single tap.
Turn ATM or contactless on and off instantly.
TOKEN CARD (Upcoming)
It is an exclusive debit card for making ethereum transactions effectively. It operates on the basis of blockchain technology. It has been available in the market since the launch of its ICO. The crypto currency users find it worth for making their ethereum transactions. Its partnership concerns include Bancor, Digix and Melon port.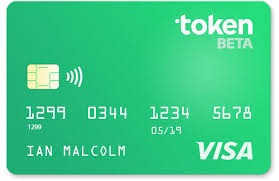 Unique features of Token card:
It supports all kind of tokens including the ERC 20 tokens.
It pools out a particular amount of cash upon every purchase made across this platform. This is usually referred to as 'Cash and burn' policy.