A Bitcoin wallet is just like your personalized bank account that holds your Bitcoins instead of regular money. It allows you to store, send and do other transactions with your Bitcoins. The wallets are secured by private keys and security features, which allows you to have full access to your account. Bitcoin wallets are available in the form of hardware devices, Paper wallet, Mobile apps or websites as well. To store Bitcoins, you need to choose a wallet which is compatible with your Bitcoins and your needs. Few recommended articles are:
The most secure way to store your Bitcoins is however through the Bitcoin hardware wallets. Hardware wallets come with a two-factor authentication process and a PIN code. Hardware wallets can be attached to any device with an USB port.
Bitcoin Hardware wallets are a type of physical wallets for storing crypto currencies like Bitcoins and are also recommended for the storage of a considerable amount of Bitcoins. These are nothing but tiny devices, which are responsible for the safety of private keys necessary for accessing Bitcoins. These are portable wallets with user-friendly nature. They control Bitcoins with the help of plug and play options. Best starting discussion on best bitcoin hardware wallets lets see the points why you need a hardware wallet.
Why hardware wallets?:
The users normally go for hardware wallets for the following reasons:
Unlike software wallets, hardware wallets are not prone to the spams, phishing attacks, viruses or malware of the system. Instead, they are highly immune to those threat producing viruses.
They provide high protection to the private keys, while compared with the other types of wallets.
Nobody has stolen Bitcoins from hardware wallets till date.
Best Bitcoin Hardware Wallets 2019 Edition:
Our list of Best Bitcoin Hardware Wallets contains following list:
Ledger Nano S
Trezor One Wallet
Trezor T
BitLox
Keepkey
CoolWallet S
Ellipal
Archos Safe-T (Mini)
Bitfi
Opendime
Bitbox
Secalot
Ledger Nano S: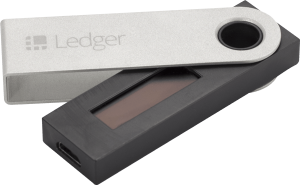 Ledger Nano S, one of the most popular hardware wallets supports multiple currencies and comes with a sleek design. It supports more than 30 Altcoins including Ethereum, Litecoin, Dogecoin, Zcash, Ripple and other ERC-20 coins. The user interface is very simple to use. It costs about $99. It comes through a free desktop application called Ledger Live. Users can check their balance, send and receive tokens whenever they want.
Trezor One Wallet
The Trezor is another popular Bitcoin hardware wallet. The Trezor One formerly known as Trezor has a simple design and easy interface. The price of Trezor One is comparatively low as opposed to Ledger Nano and comes in $80. It also supports multiple currencies like Bitcoin Cash, Bitcoin Gold, Dash, Ethereum, Ethereum Classic, Litecoin, NEM, etc. However, one of its drawbacks is that it does not support Ripple which is quite a popular currency today. However, if you need to upgrade the wallet, chances are that you may delete the entire wallet.
So, you need to have a backup phrase in case you need to restore the wallet. The Trezor is an offline wallet and is not connected to the internet and as such is completely secured from hackers. There is a seal on the USB port, so you will know if the wallet is tampered or not. There is a MicroSD card for additional storage.
Trezor T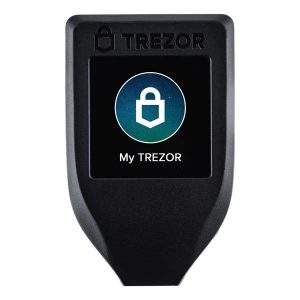 Trezor T is another version of Trezor and has a bigger touch screen. Trezor T is malware safe and its unique touch screen comes with some coolest features. It supports more coins than Trezor One wallet. For example, Tezos (XTZ is supported by T model but not by One. Trezor T is little bit costly and costs around $170.
BitLox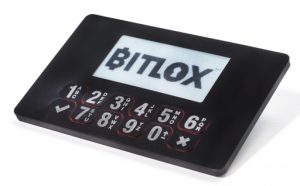 BitLox is another mobile Bluetooth wallet. It is very thin about 4mm and is extremely durable and safeguards against water, heat and cold. It supports multiple languages and comes with a micro USB cable. There are multiple layers of user verification for advanced security. BitLox is available for iOS, Android and desktop applications.
Keepkey: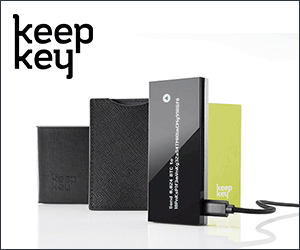 KeepKey is another hardware wallet. Its size is almost twice as compared to the other two wallets. This is why it is quite difficult to carry. It supports multiple currencies like Litecoin, Dogecoin, Namecoin, Ethereum, Dash, etc. It allows internal exchange of currencies. It is however quite expensive and costs about $129. The design however is very sleek and comes along with a KeepKey seal. You need to download two chrome applications before you get along with the wallet. It is useful for holding large amounts of Bitcoins. There is a second screen protection as well. It has all the latest features along with device recovery as well. However, it is not so good for nontechnical users.
CoolWallet S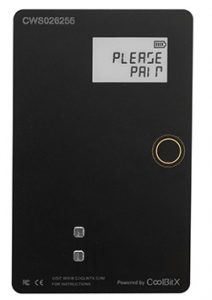 CoolWallet S is a mobile cold storage hardware wallet. It supports multiple currencies like Bitcoin, Litecoin, Ethereum, XRP, Bitcoin Cash, and ERC20 Tokens. It is completely wireless and comes with a unique sleek design and is extremely light-weight. It is heat, cold and water resistant and is quite durable. It is a Bluetooth wallet and allows quick transfer of transactions. Users can download the mobile app easily from Google Play or Apple App Store. It is available for $99.
Ellipal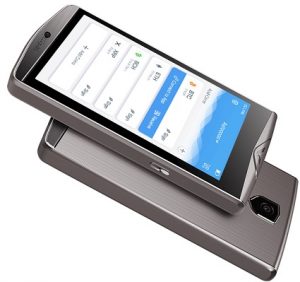 Ellipal is a cold seacure hardware wallet to store and use crypto currencies. It also has mobile app support for better protection of the crypto assets. Ellipal let users store, trade as well as exchange cryptocurrencies. It is 100% isolated from the internet. It also protects valuable information and crypto assets by storing private keys with in the hardware.
Archos Safe-T (Mini)
The wallet is designed by Archos, a French multinational company. The wallet is secured by 2FA (two-factor authentication process) and also securely protects your private keys. However, the interface has its limitations. To send or receive Bitcoins users need to use Electrum. It costs about $50. In Safe T wallets your private keys are generated offline and stored on the device only.
Your wallet is protected by a 6 digit Pin, additionally the Safe-T mini has an encrypted memory (Secured EEprom) to achieve high security. Transactions made through this wallet require a validation from the user with the physical buttons available on the device. 
Bitfi
The Bitfi DMA-2 wallet is a cold storage wallet and has unique security features. You simply need to go to the Bitfi website and set up your dashboard. Connect your device to the wifi and sync your wallet and then secure it with a unique password phrase. There is a pop-up secret phrase that will secure all your transactions. The interface is very easy to use even for a nontechnical user. There is a 24-word seed phrase which can be used for backup recovery.
Opendime:

It is designed like a mini USB stick so that it is usually referred to as a 'Bitcoin stick'. It permits the users to use Bitcoin as a dollar bill. When a user wants to check his balance status, he must insert Opendime into any one USB device. It is very simple and faster to set up.
Bitbox:
It is another plug-and-play hardware wallet to store, spend and receive cryptos. It supports Bitcoin (BTC), Ethereum (ETH, ETC, and ERC20 tokens), and Litecoin (LTC) at the moment and have plan to add more coins. To login to website, it has FIDO-compliant Universal 2nd Factor (U2F) authenticator. It has a touch button and LED indicator on it to physically confirm your transactions.
Secalot
Secalot is a USB dongle that offer a wide range of features which includes: Hardware cryptocurrency wallet,  OpenPGP smart card,  U2F authenticator and One-time password generator. It is available for only €50.00.
Hope this article on Best Bitcoin Hardware Wallets will be helpful for our readers. Which one are you using? Share your experience and feedback with us in the comment section below.