There is a limited number of bitcoin (BTC) debit card in the market which makes it difficult to choose the safest best bitcoin debit card to use. It can be difficult at first as the cards have different fees involved and have difficult terms and settings. Today let's look into the top 10 best Bitcoin debit card list. All individuals can now buy anything from the virtual world with Bitcoin. The dealers get paid in their own cash by the debits cards and the charges are taken from the Bitcoin balance. Therefore let's start with the best bitcoin debit card in the market:
Best Bitcoin Debit Card List: Top 11 BTC Cards
Wirex: (Offer Cryptoback as well)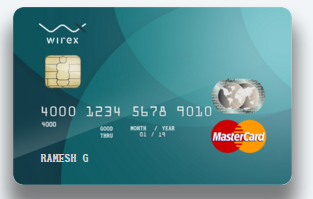 Among all the best-known card in the world, Wirex is the well know and the trusted card of all individuals. Customers get free virtual VISA and charming elegant look at the card they use. It's a card where an individual will get both in digital and traditional form. It is the inexpensive form of a transaction. To issue this card instantly one does not need to submit any documents or get verified. Only they need to register themselves, which is a stress-free process. This card is accepted all over the world. The transaction is free of cost. Read full Wirex Review
UQUID (Bitcoin + Altcoin)
Uquid enables crypto payments in Bitcoin and 80+ additional altcoins, including Ethereum, Monero, Dash, Ripple, Litecoin and many more. The Uquid wallet/debit card also supports 3 different fiat currencies, which includes USD, EUR and GBP. Users can spend cryptos instantly as the transfers of coins from the Uquid wallet to the debit card  performed instantly at real time market rates. It provides both plastic and virtual cards. Uquid android and iOS apps are also available.
UPayCard
Upaycard is another premium Bitcoin prepaid card provider which can be used for online, in-store shopping and ATMs. These cards are available in both physical and vertual cards and can be use to withdraw funds from thousands on ATMs. There are two type of cards which are Personal cards and Business cards. These card have different charges, fees and limit on number of use. So you can choose the card as per your need.
Cryptopay: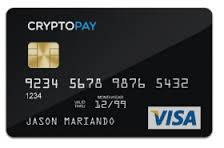 It's an easy way to use in one's bitcoin sphere. This is the most stress-free way to use bitcoin network. It helps the user to use all the profits of the wallet. It also protects the customers from market variability and cash interpretation.  An individual need to register themselves, which hardly takes a minute or so. All they need to do is, add their bank information and confirm personality to start a transaction. There is only 1% transaction charge. For every individual who is using Cryptopay, the transaction of money or holding money gets very easy.  For traders, it has made easy for online as well as offline transaction.
Coinbase/Shift: (U.S. residents only)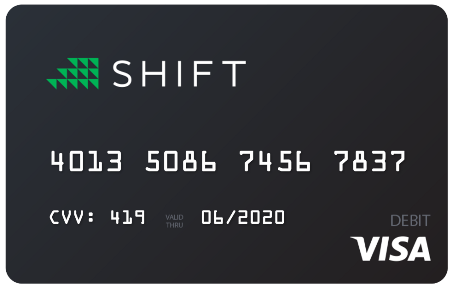 A Shift card connects an individual to Bitcoin. It has a strong foundation in making the customers move towards resources. They advertise themselves as U.S leading debit card. This is substantial that it has partial access to bitcoin card. There is no duty in the internal transaction. When an individual use this card to make a purchase the amount in the bitcoin wallet will be deducted automatically. There is no fee related to exchange in bitcoin. The first U.S.
It is the first U.S. Bitcoin debit card. Connect Coinbase account to spend offline and offline at over 38 million merchants worldwide.
BitPay Card: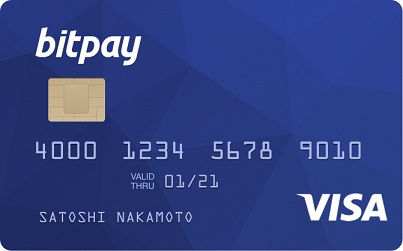 Bitpay is a reputed company in the Bitcoin system which provides payment services for businesses and individuals. It offer to get a prepaid Visa card that is connected through your Bitpay account. The BitPay Card is available to residents in US states. You must have a address (no PO boxes), government-ID, and Social Security no. to apply.
The cost of this card is $9.95 and it around 7 days to arrive in the mail. When traveling outside of the USA, you have to pay a fee of 3% as a cost of currency conversion. There is a flat $2.00 fee for ATM.
WageCan: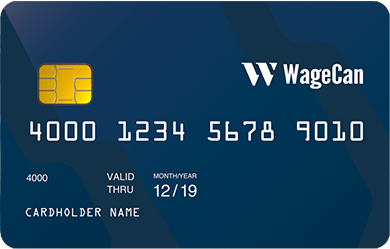 It is a Taiwanese company which provides blockchain based payment services since 2014. Incorporated in HongKong, Wagecan also provides their registration number on the website.
Founders of Wagecon realized the market gap that the blockchain payment at the crypto currency exchanges is location limited. They instead want to offer services to around the globe, without a lazy registration process. along with Bitcoin, the card is available in USD, EUR and GBP currencies. Silver Card allows
Silver Card allows transaction up to 12 000 USD, the ATM withdrawals are also limited to 3 transactions/day with 1000 USD per transaction while Universe Card does not have any loading or spending limit. Daily ATM withdrawal limit in Universal cards is 2500 USD/day.
Shopping with the Silver Card is free of charge. On overseeing transactions they charge a 1.5% currency exchange fee.
ATM cash withdrawals charges are 1.5% with a minimum fee of 7 USD.
Balance transfers to external providers cost 10 USD per transaction. The Silver Cards have a 2 USD per month account management fee
Silver Cards have a 2 USD/month account management fee.
Cost of Universal card is 0.05 to 0.08 BTC, virtual card cost 0.4 BTC
Monthly account maintenance fee Universal card is 1 USD and ATM withdrawals costs 2.50 USD/transactions,
International cash withdrawals are 3.50 USD.
Foreign transaction fee is 3%same as other debit card providers
Bitwala Visa Debit Card: (Pre Register)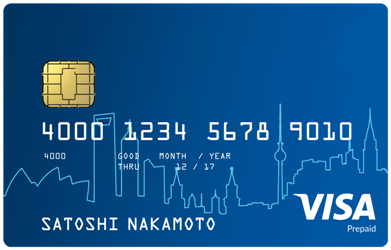 Bitwala's VISA debit card is an affordable bitcoin debit card available in the market, both in terms of the lowest, transparent fees and card price. The Bitwala cards are issued in both virtual and physical forms and costs €2.00. Customers can enjoy a low 0.5% (€1 min.) fee for bitwala card top ups with Bitcoin or Altcoins.
Denominated in Euros, this debit card can be used to pay both offline and online where VISA is accepted. Cardholders can also use ATM to cash out worldwide with the transparent fees.
Paycent
Paycent is a global mobile wallet that has been developed to be fully compatible with list of cryptocurrencies including Bitcoin, Ether, Litecoin with high liquidity and offer seamless conversions between fiat and crypto assets.
As a service Paycent also provides its customers a debit card that is linked to their digital mobile wallet. Customers are free to make purchases with the use of crypto currencies in accross 200 countries.
Bonpay
Bonpay is a crypto payment related platform which offers wallet and physical/virtual debit card with zero percent fee on transactions ( mentioned on their website). Bonpay claims that payment platform is designed on blockchain technology that allows instant and secure fund transfer with ideal cross-border fees. Like Wirex card they also offer a cashback.
TENX Card (Coming Soon)
TENX is the first and topmost card among the premium debit cards of Ethereum which also support BTC. TENX was in ICO in 2017. The tokens of TENX are referred as PAY tokens. As of now TENX card/wallet supports BTC, ETH and LITECOIN while In the future, tenx is also planning to add more crypto currencies.
Conclusion:
After looking into all the bitcoin debit cards, one can easily make out that they are almost same. There is not much difference among all of them. What differs is the imprinting and fee slightly. Only one should keep in mind while choosing the best bitcoin debit card that, they must cost less charge during the transaction and gives you good profit.
Recommended Article: Best Ethereum (ETH) Debit Card