Many bloggers and online marketers often use the term "Affiliate Marketing". But, what does it mean actually? In simple words, Affiliate Marketing is a marketing strategy where you refer people to buy an online product or service and whenever there is any purchase of that product or service, you receive a commission. Affiliate marketing is perhaps one of the oldest and probably the most popular ways to earn money online. This commission depends on the product you are promoting. If you are interested in crypto based ad network you may read article on best crypto ad networks.
How does affiliate network work?
If a buyer likes a product on an affiliate site, he will be automatically redirected to the merchant's site. If the buyer buys the product the merchant will pay commission to the affiliate site. There is a tracking URL that keeps track of all views and purchases made at the affiliate site. Online companies save huge advertising costs and promote their products through the company's affiliate programs. Many companies have affiliate managers who regulate and give advice to companies in order to generate more sales. Payments are usually made through cheques, bank transfer and PayPal. Online marketers who are looking to promote products can look for affiliate market places or look for product blogs.
(Top 4) Best Crypto Affiliate Network:
In the list of best cryptocurrency affiliate network, I have listed 4 networks. Out of these two I personally tried RunCPA and BiggICO both. My experience with BiggICO is not that much good and for me RunCPA works good. In affiliate marketing you will be paid for conversions only that means if your referred user spends money then you will get a small share in profit. In my recommendation RunCPA is good as conversion rate was much better than BiggICO's conversion result. So now lets talk about best crypto affiliate network:
RunCPA: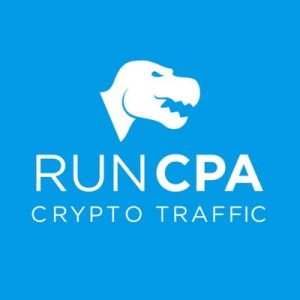 Founded in 2014, RunCPA is another Crypto Affiliate Program. It is a CPA network and this model saves money and reduces wastage of money on views, clicks and so on.
A unique platform where both webmasters and business houses can earn money.
Performance-based platform where everyone irrespective of their magnitude of business is given due emphasis.
Minimum amount that can be withdrawn is $5.
Very low transaction fees.
It offers CPA, CPS, CPL and lifetime revenue sharing schemes.
Offers features like Ad Rotator, profit rating and round-the-clock support.
More than 10,000 webmasters work in this platform.
Skynet algorithm is used to secure the network.
Biggico:

Biggico is one of the best crypto affiliate network platform. Some of its product offers are ICO, Cloud Mining, Forex, Exchange, Gambling, Casino, Dating, etc.
Here, payments are made through the CPA (Cost Per Action) and CPL (Cost Per Lead) model, and weekly payouts.
Payouts are usually made in bitcoin, Ethereum and fiat money. Minimum amount that can be withdrawn is $/€100.
There are Affiliate Managers who will help you to choose the best offers to get the maximum traffic and will also answer your queries.
There are absolutely no joining fees.
A very secure platform to earn money for affiliates.
Prompt action.
Spicyoffers: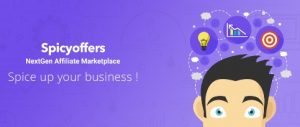 Based on Switzerland, Spicyoffers is a CPA affiliate marketing network which has some of the most innovative and new-age marketing tools and features. It has more than 10 years of experience in affiliate marketing which makes it a highly compatible and trusted network.
It offers CPA, CPS, CPL and CPI payout models.
It provides desktop and mobile offers.
Advanced smart tools.
Tech-savvy and simple user interface.
Affiliate managers to guide you 24/7.
In addition, Swiss technology gives it quite an edge.
A direct link between advertisers and marketers.
Genuine real-time quality offers from advertisers.
Webmasters are highly competent and will provide quality work and generate huge traffic on the platform.
Fast payments made through wire or PayPal.
Signup for SpicyOffers Account
Bitcomo: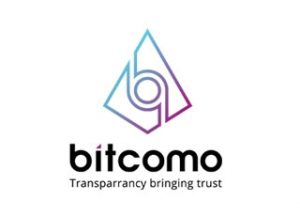 Bitcomo, a blockchain based decentralized Affiliate Marketing Network which can generate up to 5000,000 transaction per second or TPS. This is done through TraceChain, which is a blockchain concept that allows big data to flow at very high speed. Bitcomo with more than 12 years of experience, makes it truly a futuristic affiliate marketing network of the present time.
Enables utmost transparency between affiliates and advertisers.
A greater opportunity for advertisers to earn more money through the secure platform of Bitcomo.
Very low fees.
Bitcomo maintains high quality and takes great care in choosing the websites and thus generates high traffic.
All statistics are stored in the blockchain thus maintaining full transparency.
Only offers CPA model of payment.
More than 10,000 publishers are engaged in the Bitcomo platform.
Bilingual and supports more than 40 languages.
Generates more return from each lead or sales as compared to other platforms.
Very fast transactions.
Users can convert the tokens to currency of their choice.
The token of Bitcomo is BM COIN.