Tezos is a smart contract platform, which was designed to reduce cost, save time and make easy transactions. Tezos is the brain child of Arthur and Kathleen Brietman, a young couple who raised a massive sum of $232 million just in its initial coin offering in 2017. The main idea behind Tezos was to develop a platform where all token holders will have the power to make decisions regarding up-gradation an improvement of cryptocurrency codebase. A unique voting system is adopted where a general consensus is achieved through the votes of the token holders and the developers make the necessary changes and improvement in the protocol. There is also a reward system for the voters.
How does it work?
Before going trough the best Tezos wallet list lets have a look on its working. Tezos aims to solve some of the problems that Blockchain has been facing on the Ethereum platform. It is very similar to Ethereum, but there are some distinguishing features. Tezos takes into consideration the "community consensus" protocol where decisions are made based on the votes of the holders without disrupting the network functioning. Tezos has undertaken "on-chain governance" mechanism where democratic decision-making and amendments are followed. The on-chain governance mechanism of Tezos mainly focuses on protocol changes within the system. Here holders give proposals for amendments in protocols. Then the Tezo holders vote on the protocol. If the proposal is accepted, it is implemented on the system. The developers in return get compensated for the acceptance of their proposal.
Another feature of Tezo is the Proof-of-Stake consensus algorithm where the token holders participate in the network and get rewarded for doing so. Easy formal verification system makes Tezo more secure and easy to use. Tezo has introduced smart contract language called the Michelson, a very simple programming language which is easy to understand and can be used by the stakeholders easily.
Tezos is built as an independent Blockchain and is not a product of Ethereum or any other Blockchain.
Tezos is based on a three-layer protocol; network, consensus and transaction.
A Proof-of-Stake consensus algorithm where stakeholders can vote and make changes or upgrade the network.
The Michelson functional language makes the smart contracts more secure and bug free.
An incentive-based bounty program for programmers to develop new features and make the system more secure.
The community consensus system ensures more involvement of the stakeholders and there is scope for continuous improvement in the shape and structure of Tezos.
Best Tezos Wallets
TezBox Wallet
It is the first of the decentralized functional GUI (Graphical User Interface) Wallet launched by Tezos. TezBox is very user-friendly and stores all your private keys securely in your wallet. It runs on multiple devices and has a simple backup system. The interface is very easy to use and transparent and users can verify and report any problem whenever he wants. TezBox has grown into one of the most widely used wallets and has a wide coverage of users and it operates on all Androids and iPhones. Visit TezBox
tezos.blue
tezos.blue is a superfast light wallet, which allows you to keep your tokens anonymously and securely in the Tezos network. The wallet is currently available in Apple's beta program TestFlight. The app is available on all operating systems, but doesn't have a browser interface. Its multilevel encryption system makes the app very secure to use. Visit tezos.blue
WeTez
Wetez, is secure wallet built on Tezos blockchain. It was released on July 4th. Both Android and iOS version of this wallet are available on the website. Visit WeTez
Tezlet
Tezlet is an iOS/Android based Tezos wallet application focused on anonymity and security. Currently Live on Alphanet. Visit Tezlet
Kukai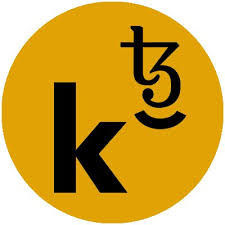 Kukai Tezos wallet allow you to create new account and get all your wallet details. But before that, you will have to create or import a wallet. Visit Kukai
xtez.io
This is an upcoming wallet and is yet to be launched. The wallet has an open-source Blockchain interface, which allows users to interact freely as well as retain their funds and keys securely. By using xtez.io you can earn rewards in the form of newly baked tokens. They will even pay your security deposit. The stakeholders assign delegates to carry on the transactions on behalf of them through the Proof-of-Stake system. You can also keep regular track of your delegation history and manage your profits. The wallet does not ask for any personal information so you can participate completely anonymously. Visit xtez
TezWallet is another upcoming Tezos wallet.
Remember: These all wallets are recently launched and there is no much review or user experience available to rate these wallets. Out of the above list TexBox seems to be the most reliable and famous Tezos wallet. Please be very sure and careful before using any of them.